Game Designer Information:
Matthew Duhan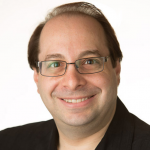 A Web Developer by day (the official title is Master Software Engineer), Matthew Duhan is the main force behind Gozer Games. He enjoys science fiction, board games, anime, MST3K, and cooking. He's pretty much an overall geek. He attends several science fiction and gaming conventions throughout the year.

Brian Lewis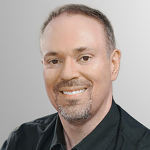 Brian is a boardgames designer from Lansing, MI. His credits include Dinosaur Island and Titans of Industry. Brian currently has new games signed and in development with WizKids, Pandasaurus Games, and Gozer Games. His player color is red, he loves all types of games, and he composes choral music in his spare time.

Jeremiah Lee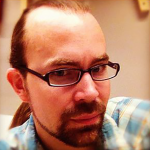 Jeremiah is no stranger to the gaming industry. Having designed Zombie In My Pocket and Zombie House Blitz, he has also worked for Cambridge Games Factory and Indie Boards and Cards.

Artist Information:
Neko Pilarcik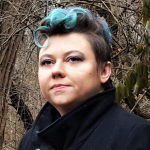 Neko always knew what she wanted to be when she grew up, an intergalactic Space Pirate living a life of excitement and adventure in the Sea of Stars. However, an unforeseen lack of advancement in space travel lead her to consider a more feasible career, writing and drawing stories about people who do live lives of excitement and adventure.
Neko has done animation, illustration, and motion graphics for a wide range of productions including: short films, comics and games. Her work can be seen in previous Gozer Games properties including "Vampire Werewolf Fairies" and "Zombie Ninja Pirates". Her work is also featured in Scottgames' "Five Nights at Freddy's: Sister Location" and "Freddy Fazbear's Pizzeria Simulator". Being allergic to free-time Neko is also a full-time animation teacher and the head of the Graphic Communications Program at St. Louis Community – Florissant Valley, where she got her start oh so many years ago.
You can see more of Neko's work at https://www.nekomation.com

Tommy Benoist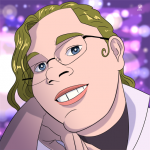 Tommy Benoist is an animator and illustrator from Florissant, MO. He has been drawing for as long as he can remember and enjoys making up new characters. (Perhaps a little too much. The number is probably in the hundreds now. Send help.) He recently graduated from St. Louis Community College with his AFA, having majored in Graphic Communications. While initially focusing on graphic design he soon discovered the intense suffering that is the process of animation was far more appealing to him. He wishes to someday continue his academic journey. However, as appealing as 30 years of student debt sounds, for the time being he is focusing on building his savings. That's about it.
Oh, also he's the defender of Love and Justice, Aviator Sun!

Pltnm06Ghost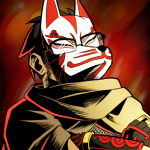 PltnmGhost is a 26 year-old living in the middle of nowhere who grew up as a misfit among his peers. After years of self-reflection and an unhealthy obsession for cartoons and video games from around the world, he had formed one central goal in mind. To persue a career in the arts ranging from comic book illustration all the way up to the glorious tedium that is animation! In order to do that however, he had to survive the grueling trial that was public school. Spending over half his life honing (but far from perfecting) his craft, he was able to use his skills to enter St. Louis Community College. Which was where he graduated with an Associates in graphic design, along with some keen animation knowledge to boot! Now he hopes to take the world by storm with his talents, but first, he has to learn how to stop procrastinating with anime, manga, and fighting games. Yyyyyyep… :U

Brett Ferlin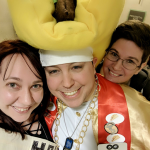 Brett Ferlin is sometimes known as the Taco Pope.

Trudy Cooper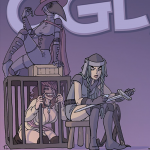 Trudy Cooper is one half of the team responsible for the award winning webcomic Oglaf. She's been animating and drawing comics for aaaages, and has had work published by Image Comics and Iron Circus Comics. She is married to the sea, loves shoggoths, and is descended from circus folk.

Harvey Ehrlich
Harvey Ehrlich is a fine artist of note, an idea generator and visual illuminator of world recognition, a futurist, a humorist, and poet of some reputation, and an all around swell fellow. He has created everything from World's Fair pavilions to Broadway posters, and once got an award in elementary school for not going out of the lines. His one man show continues in his living room, now through whenever.
Phil Foglio
Phil Foglio won the Hugo Award for Best Fan Artist back in 1977, and is still waiting for the wealth and unlimited power he was told this would bring. In the meantime he has made a career as a writer and artist because he liked the idea of commuting fifty feet to his office. Over the years he has worked in the fields of science fiction, comics and gaming. His current project is the Hugo award winning comic book series Girl Genius, which he works on with his wife, Kaja. His hobbies include travel, gardening and waiting.
John Kovalic
John Kovalic's cartoons have appeared everywhere from his hometown WISCONSIN STATE JOURNAL (Madison, WI) to the NEW YORK TIMES and DRAGON MAGAZINE. His creations include the comic book sensation "DORK TOWER" and "DR. BLINK: SUPERHERO SHRINK," as well as many others. In his spare time, John searches for spare time.
Randy Milholland
Randy Milholland is the creator of the popular webcomic Something*Positive. He is probably napping right now. Sometimes, at night, he dons little shoes with curled toes and a little hat and secretly aids overworked cobblers. Then he uses their stores to launder money. He also grew up in a little patch of suburban sprawl between Dallas and Ft. Worth, Texas. Under a full moon he sometimes transforms into a meerkat.
Terry Moore
Terry Moore is best known for his award-winning, self-published series, STRANGERS IN PARADISE, and ECHO. He has also worked for Marvel, DC, Dark Horse and others. Moore's fairy tales can be found in his book, PARADISE TOO.
Shannon Townsend
A freelance anime and manga style artist based out of Chicago, Shannon goes by the pen name "Kenmei Rokugatsu". Together with her husband Richard, they work on the webcomic "Otaku -no- Yen". Shannon also does numerous projects with various companies and teaches the art of anime and manga illustration throughout the Chicago area, as well as at conventions.
Bobby Henderson
Bobby Henderson founded the Church of the Flying Spaghetti Monster some years ago. Now lives in the Philippines avoiding having a real job for as long as possible.
Card Crafters, Playtesters, & Team:
Sin Williams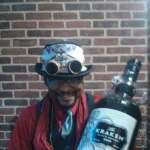 Artist-Writer-Mad Scientist-DJ, and five time winner of Witch Weekly's Most Evil Smirk award. Alcohol enthusiast.

Rebecca Kroupa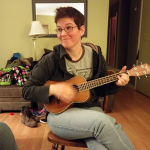 Everyone's favorite lesbian, representing two minorities in this venture. Also likes pineapple and making people uncomfortable by sighing wistfully in their ears at cross walks.

Amul Kumar
The only thing Amul loves more than hearing himself talk is having someone else hear him talk. If you ignore his huge ego, he's just another So-and-So in the crowd.