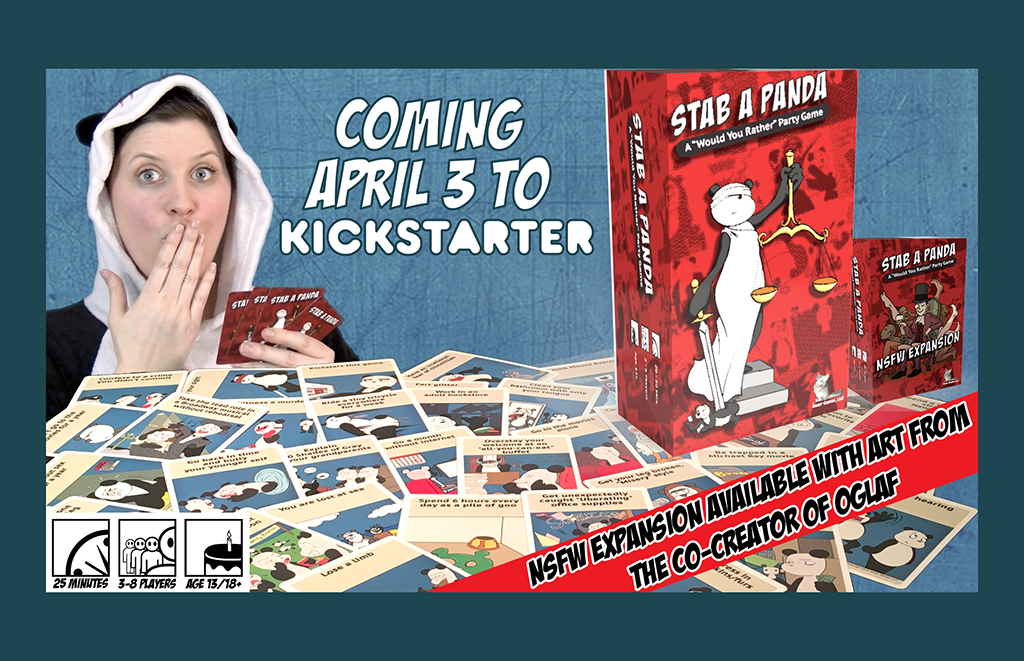 No animals were harmed in the making of this game.
Stab A Panda
is the name of a new, whimsical "Would You Rather?" style party game that helps you learn all sorts of weird facts about your friends.
Stab A Panda is for 3 to 8 players. It features raunchy humor, but is inclusive of, rather than attacking, marginalized groups. It includes an NSFW expansion with artwork by the co-creator of the highly acclaimed adult webcomic OGLAF, known itself for being body-positive, sex-positive, and inclusive. Unlike other party games, Stab A Panda has no "pandering" to a judge.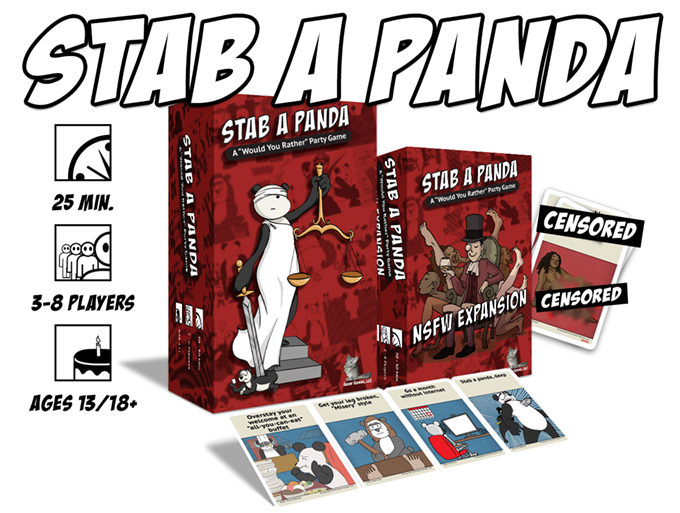 While the name is evocative, the game is not actually about stabbing pandas. "When we were developing the game, we were coming up with outrageous things that people wouldn't want to do. One of the first cards we made was 'Stab a panda, deep.' It stuck and was memorable to our playtesters, so we used it as the name of the game," says Brian Lewis, co-designer of the game. Brian is also the co-creator of the wildly successful board game Dinosaur Island, and Titans of Industry, also from Gozer Games.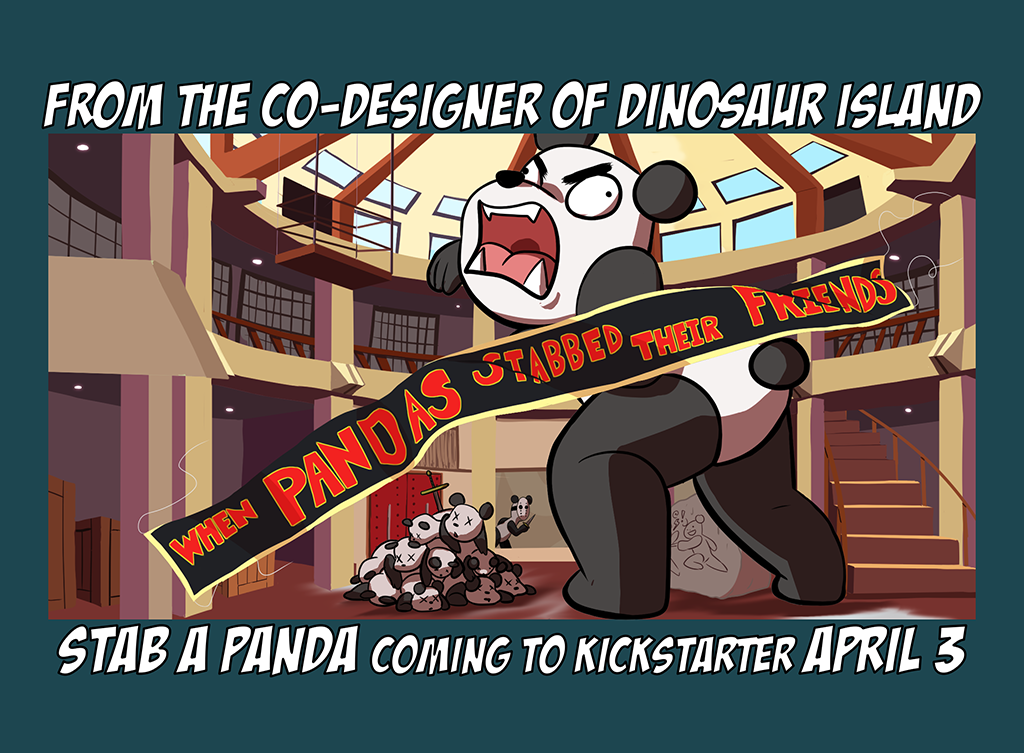 Stab A Panda plays in about 25 minutes and is very easy to learn. The active player, or "panda" gets four cards listing things which most people would rather not do, and has to rank them. The other players have to guess how the panda ordered the cards. A lot of the fun and insight of the game comes from the players discussing why they ranked the outrageous tasks in the order in which they did. It makes for a light, fun, quick, interactive game for friends, family, and strangers alike. It can be played anytime, anywhere, and for everyone; It's not only for hardcore gamers on game night.
You can back Stab A Panda on Kickstarter starting on April 3 for as low as $29.
For those unfamiliar with Kickstarter, it is a platform to help creators launch new products. You can "back" a campaign, by pledging to support it. You are only charged if we succeed in reaching our funding goal. For a small company like Gozer Games, it's essential for us to continue making great games. We have lots of great stretch goals planned as well after we fund, to make the game even bigger and better.
You can also join our Facebook group to get updates. Please help spread the word, and back Stab A Panda on Tuesday, April 3.